Urban Manufacturing at the Sustainability Forum
What: Urban Sustainability Forum: The Next Generation of Urban Manufacturing in Philadelphia
When: Thursday, May 17 6 pm-8:30 pm
Where: Academy of Natural Sciences, 1900 Benjamin Franklin Parkway, Philadelphia, PA 19103
How to go: Register Here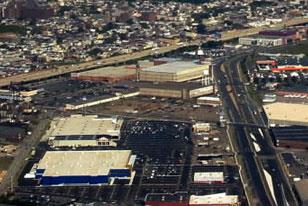 Back in the day, Philadelphia was an international leader in custom manufacturing. From train parts to hosiery, Philly was the go-to place for high quality manufactured goods. It faltered for many reasons, including the popularity of standard parts over custom work, but makers and entrepreneurs today continue to be inspired by this piece of the city's history.
This Thursday, the Urban Sustainability Forum, hosted by the Academy of Natural Sciences, takes on the resurgence of urban manufacturing and explores Philadelphia's place in that movement. The Hacktory will have a table at the event with some samples of simple electronics, electronic waste, and creative artistic responses to the e-waste problem. Speakers at the event include people from EPA, the Pratt Center for Community Development, and our friends from NextFab Studio. Come join the discussion about how the business of making can be economically and environmentally sustainable.
P.S. Check out books by Penn prof Walter Licht for insights into industrialization and deindustrialization, especially Industrializing America.